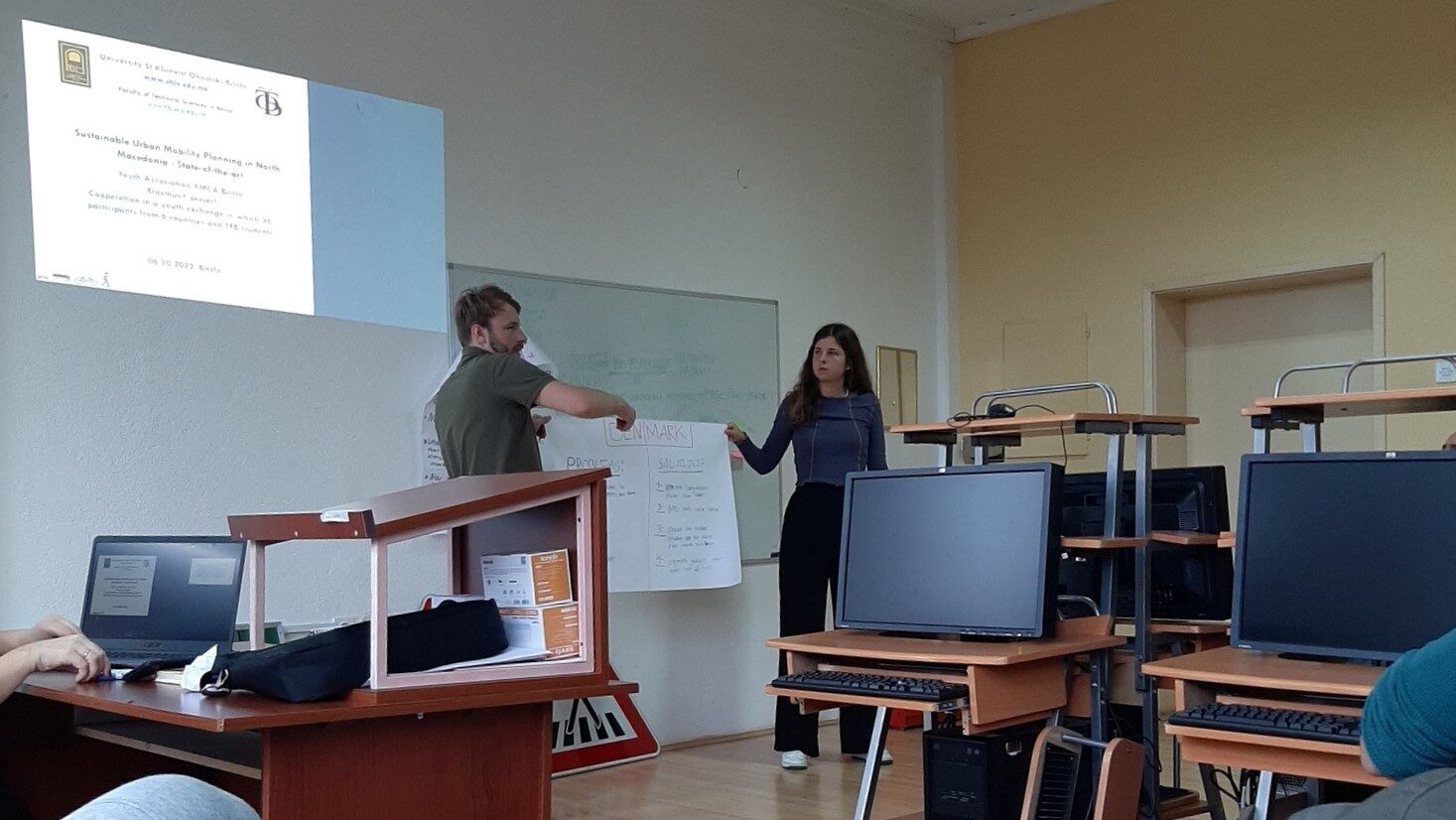 By Anna-Katharina Lüers
My name is Anna-Katharina Lüers and I am coming from the Danish Youth Team, from Denmark. This event called "Bike up" was held in Bitola, North Macedonia and was about urban transport in Europe, or at least it is what was I interested about.
During the activities in this youth exchange I have become aware that in Denmark we have a lot more bikes and therefore also, a lot of parking spots for them. This is in regard the parking spaces not available here in Bitola. Here, there is a few spots, but not enough, and therefore you need to park the bike on the side of the street.
Another thing is that there is also only one "real" bike line in the town of Bitola and if you are not using that, you need to share the area with the pedestrians or cars on the road, which makes it more difficult and slower to get to your goal. There is very high curbstones in Bitola, which makes it hard to switch roads, because you need to get off your bike a lot. With the infrastructure in Denmark, you can easily attend where you need to go and bike rides are more prioritized than people with cars.
I had great time during this exchange, I learned a lot new things for other countries as well making new friends. From the difficulties other countries had, I learned a lot of things related with bikes. My general impression is that we need to appreciate the infrastructure that helps to bike more easily and to always help and support initiatives that are raising awareness about this things in the communities were biking is not well developed.
By Petar Kazakov
The project was interesting and helpful. I am already in contact with many people who wants to ride bikes, but in the urban infrastructure they can't, since the infrastructure of the city itself doesn't allow it. This was the biggest awareness for me, and the other thing is that I became more aware is the fact that we need to know how to repair bikes at elementary level. This is lacking, but is vey helpful. Overall, the project was good and I am satisfied how all turned up.