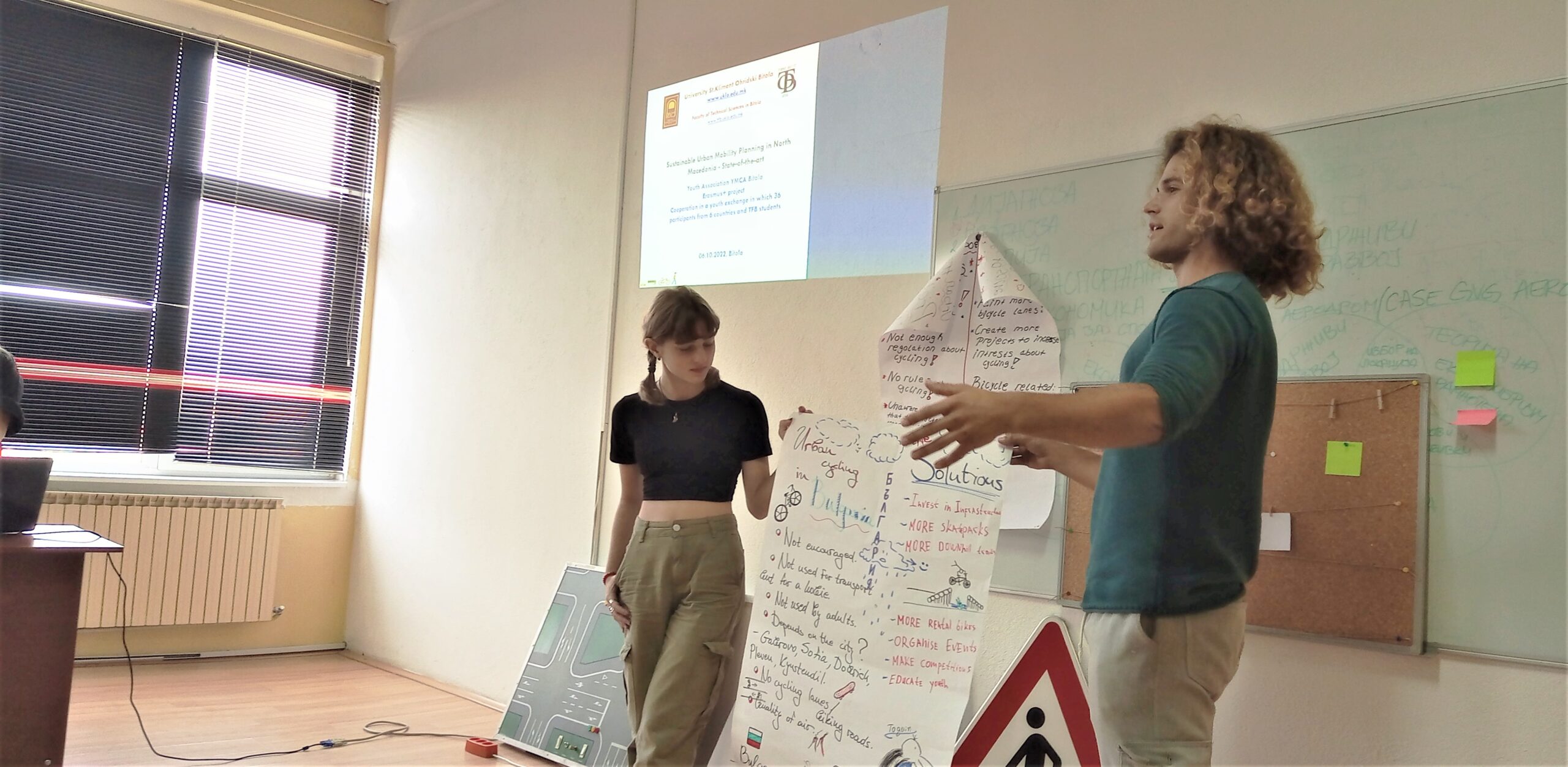 By Stanislav Krastev
I really liked the project! The experience I had and the things I learned here in Bitola are more about Erasmus program and youth exchanges. I really learned a lot. But, this is also about the topic, biking. I learned how different parts of the bike are called in different languages, I learned how to paint murals and also to fix bikes. Last time when I cycled before this project was about 2 years. And now I am thinking about buying new bike and using it for urban transportation. I'll surely recommend the Erasmus program to my friends and classmates!
By Malena Velinova
The experience I had with this project was also amazing. I met some amazing and full of life people and learned a lot from them about bikes and the youth exchanges in general. I also learned a lot about this from the organizers of this exchange. Before coming here, I didn't know much about bikes and their importance, but now it is different. I know much more, the types f bikes, what they are used for, how they are helpful to the environment and a lot of other stuff. I am ready now to "bike up" my life and to take more responsible role toward my city where I live!