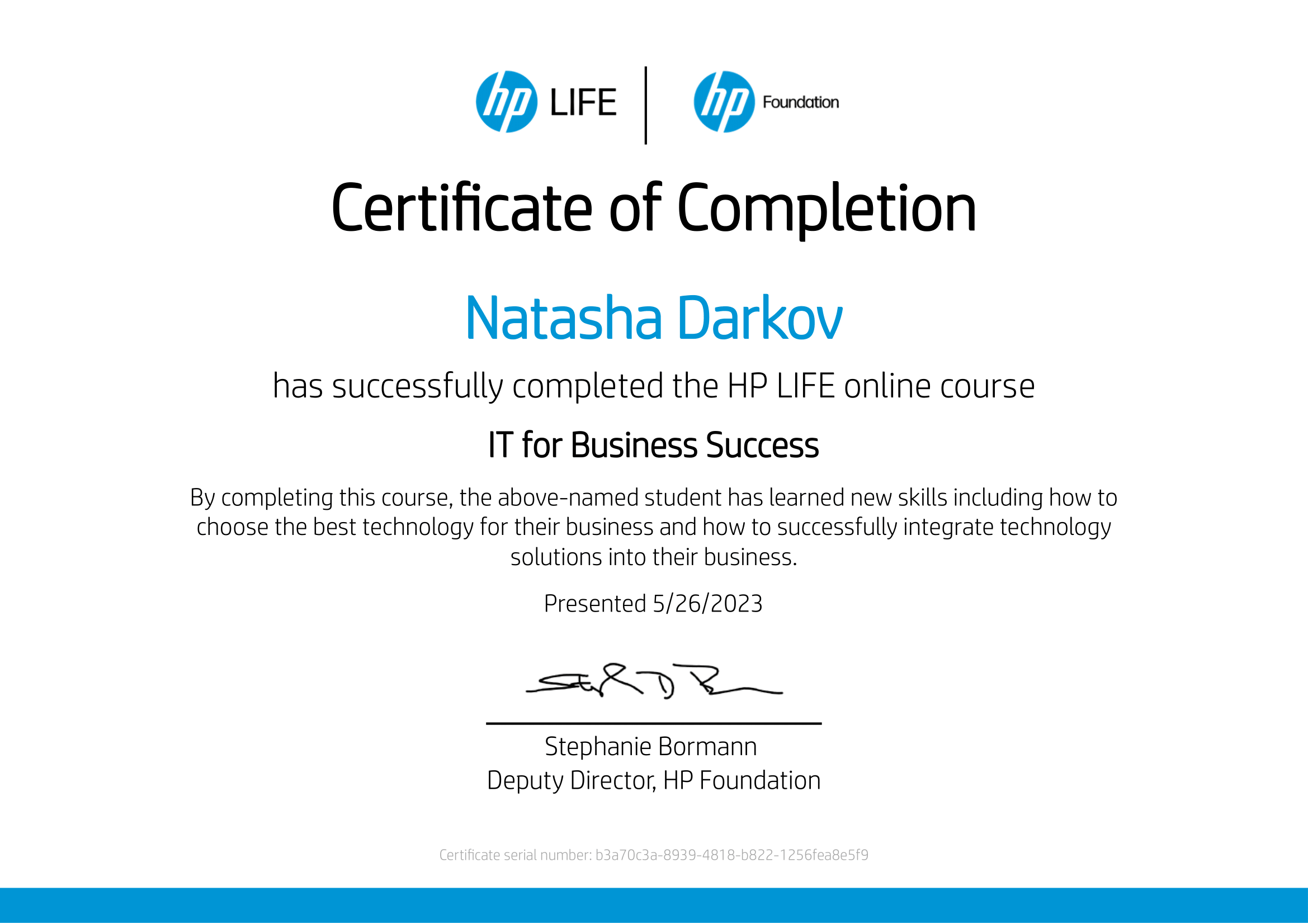 The goal of the collaboration between HP and YMCA is to use technology in a good way, to achieve digital inclusion by providing access to technology and digital education to everyone in an easy and interesting way. The courses are made by experts in their fields from the HP company and conducted by YMCA youth workers. We find these courses useful for adding value to the informatics curriculum in schools as well as for practical use in our everyday lives.
The courses are short in duration from 20 to 50 minutes, in five topics with several courses in each of them. They are easy, interactive, and filled with short videos, dialogues, pictures and quizzes. The courses offered are in the following topics: communications, finance, operations, marketing and startups/innovations.
Each course contains 5 steps: a short course description, business concept, technology skills, survey and additional resources on the topic. The pace of studying a course is according to the desire of the participant. Once you have completed all 5 steps (100%) the course is successfully completed. For each completed course you receive an electronic certificate in your e-mail with specified information about the specific course, what was learned in it, the date of study and the signature of the Deputy Director of the HP Foundation.
Each course is taught individually at the YMCA in the Youth Center with full technical equipment from our side. Alternatively, there is the possibility of conducting the courses in the premises of the educational institutions in Bitola. The participant has no obligation to bring equipment or to have special prior knowledge of a certain topic or conditions for studying a certain number of courses.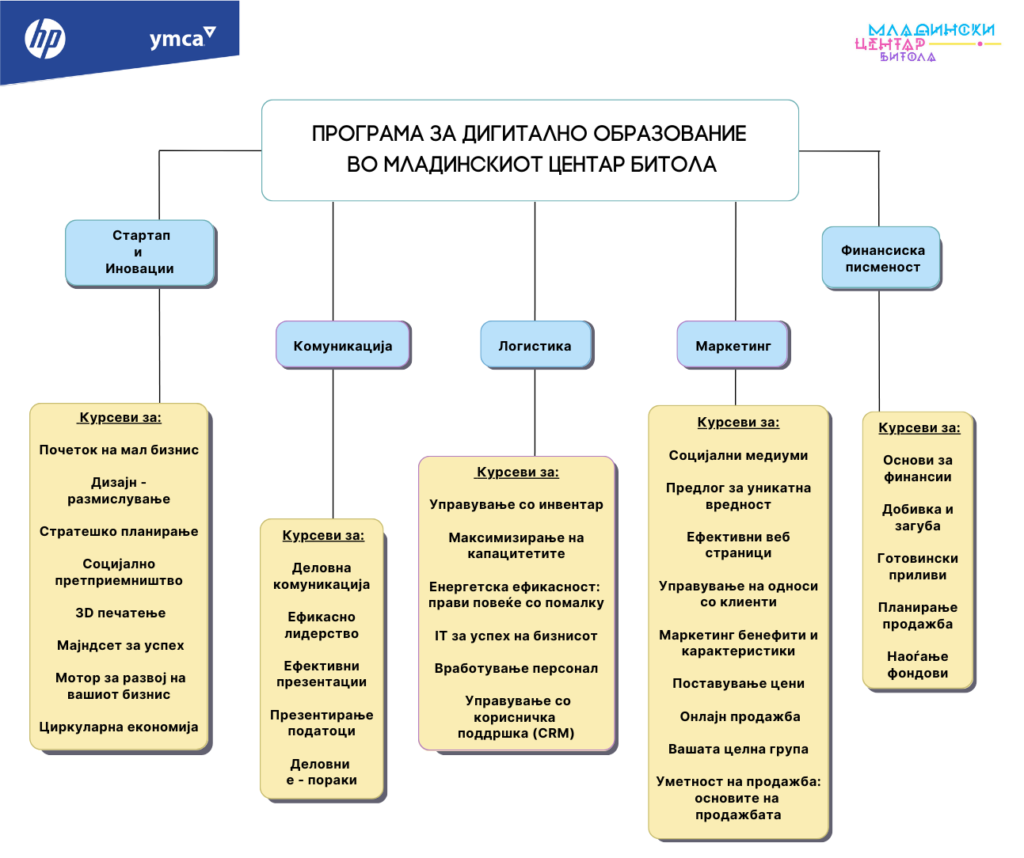 The courses have open dates where EVERYONE can SIGN UP, as well as reserved dates offered for groups/institutions that work with young people. Groups are limited to 10 participants per course. The courses are: completely free for anyone with a functional email, intermediate knowledge of the English language and a desire to learn and upgrade their knowledge. The courses are held in the premises of the Youth Center – Bitola, on Krushevo Street 5 in the local community of Veljko Vlahovic.
Read below to learn more about this project.