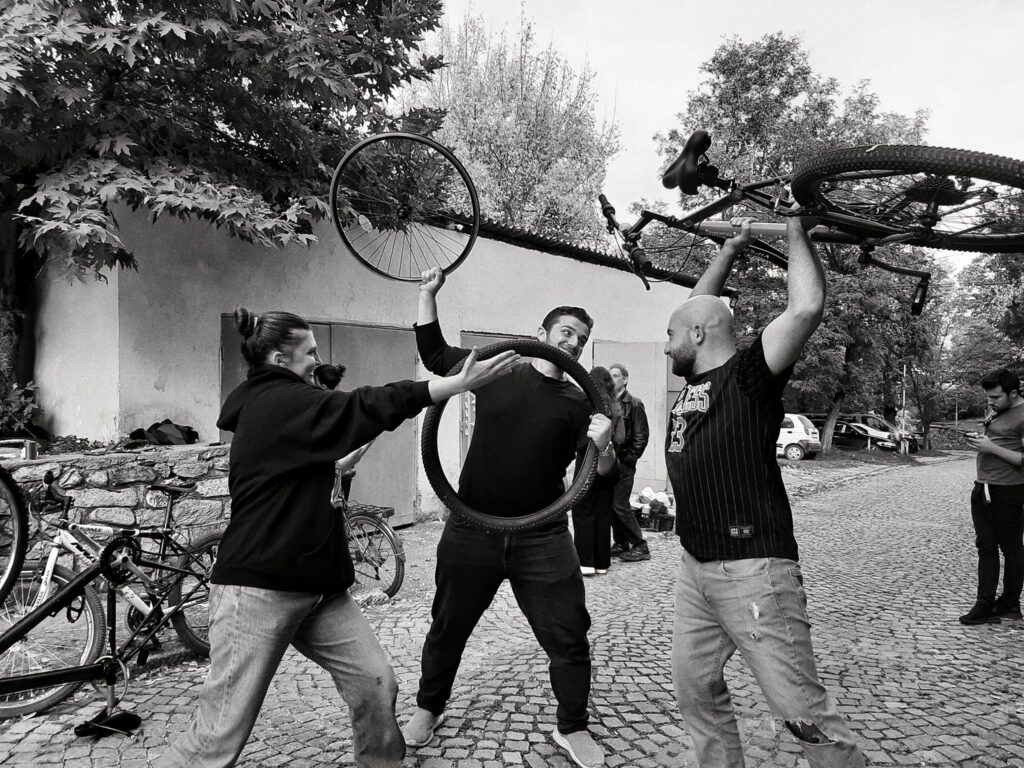 By Angela Zhelkova
We had a great time at this youth exchange. It was an exchange where, over the course of a week, more than 20 participants from 4 countries gathered to learn more about bicycles and the environmental impact they have. The event took place in Bitola from October 3 to 9, 2022.
The purpose of the event with all the workshops and discussions was clear – every action has its own reaction. We learned that bikes can significantly contribute to reducing pollution, that we should take care of the environment because we are a part of it, and that bikes also improve human health. We also learned that we don't have to go everywhere with cars. These were some of the main points that we all became more aware of. There was a lot of discussion, fun and creative activities related to the topic of bikes, art and ecology. For illustration, we drew murals, repaired bikes, the countries had the opportunity to introduce themselves, we walked to some local cultural landmarks such as Heraclea, etc. The perfect event to meet new friends, challenge yourself and have fun for a week.
All in all, we definitely had a great time. This exchange helped me reflect on my actions and think about the role of the bikes. I think I will continue to care about everything related to bikes in the future in my life.