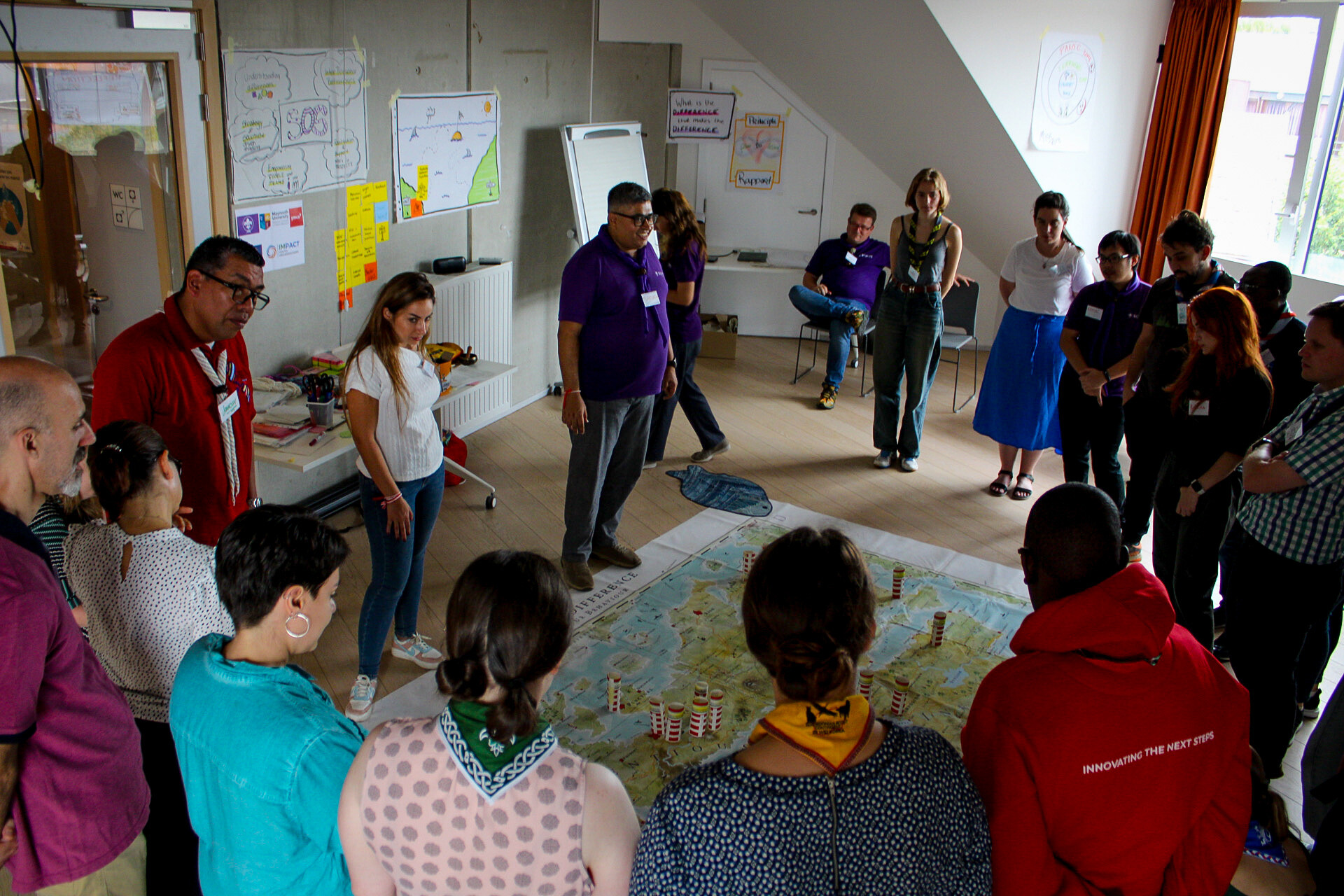 The training took place 20-24 September 2023 held in the picturesque setting of Louvain-la-Neuve, Belgium and the 28 leaders from 25 different countries were equipped with research skills, necessary soft skills for organizing and running research as well as general consultancy skills.
The participants were provided with an overview of various data collection tools, including, but not limited to surveys and focus groups; learnt the basics of sampling strategy; and learned the basics of data analysis tools.
In addition to that, the training provided the participants with efficient communication skills (active listening, feedback, barriers of communication, the impact of assumptions, etc.), knowledge of the key personal development frameworks (DISC framework, systematic thinking, logical levels framework, etc.), develop teamwork and leadership skills (coaching, crisis management, problem-solving, public speaking), get to know the basic principles of change management, strategic approach, the dynamics of organizational culture and understanding social impact – a comprehensive curriculum designed to shape well-rounded consultants.
The overall project aims to reinforce the links between policy, research and practice in the youth field by improving the level of evidence of the impact of youth organizations through a robust and recognized research methodology. The ambition of the project is to contribute to the implementation of the EU Youth Strategy by increasing the level of evidence in terms of societal impact and learning outcomes of youth empowerment activities provided by youth organizations. This collaborative initiative brought together a consortium of esteemed partners, including Scouterna, Les Scouts, Junák – český skaut, Scout Association of Macedonia, Scouting Ireland, YMCA Europe, YMCA Nederland, and Maynooth University.