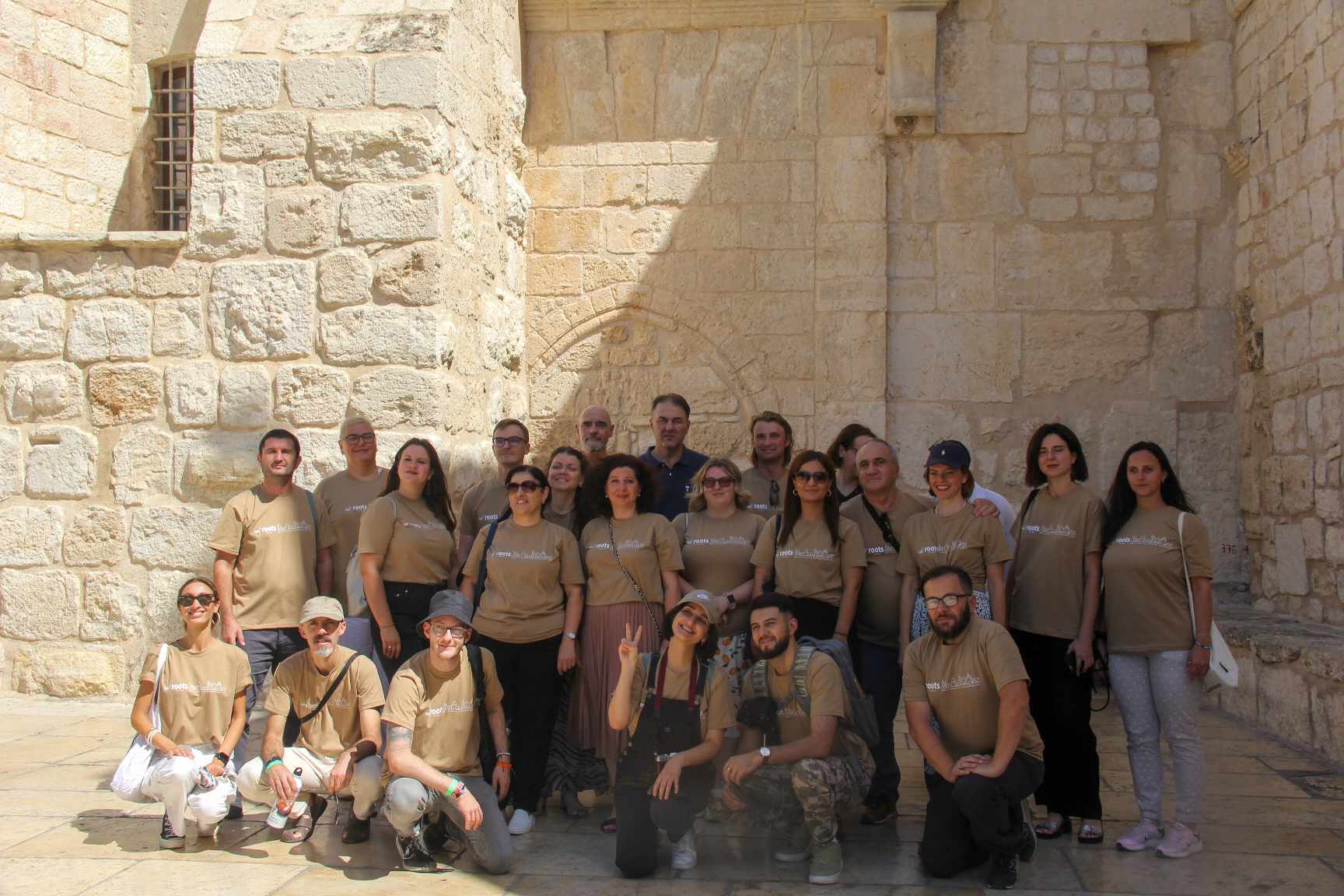 By Viktor Iliev
It's been quite a while since my last participation in some of the Peace Work Institute sessions. As a 2015-year alumnus, I was invited to join this event to reflect on the previous period in terms of tools, methods and experiences. The venue for the event was the Holy Land which also provided additional learning context. Of course, I accepted the invitation and attended the event.
28 participants, more than 10 countries, 3 different cohorts and 1 week together. It was a privilege to work with Peace Education experts such as Wolfgang Heinrich & Ankica Dragan who have been involved in this program from the very beginning providing the know-how. This time it was the Roots Context Analysis with a particular focus on the impact and relevance of Peace Work Institute Scheme and run through the prism of Reunion participants.
We have been blessed being welcomed and hosted with exceptional hospitality and care in each day and place by our friends from Bethlehem, Jericho and Jerusalem, representing both the East Jerusalem and Jerusalem International YMCAs.
With not much positive narrative in the media for this region, I felt inspired to see and hear what the YMCA does for its beneficiaries in a very challenging context – generating skills, opportunities and hope for the entire community for almost a century. And all of it despite a wide range of limitations and restrictions – because the people in the YMCA believe in what they do.
Maybe the best part of this event was meeting local people and hearing their stories. In many aspects I feel shocked and empathized with the challenges, conditions and lifestyle of the Palestinian people finding some common realities and history with our local people in my homeland. I felt grateful to be able to hear the stories of the other side of the coin. I feel privileged to attend the site visits: Bethlehem, Jericho, and Jerusalem, Nativity Church, River Jordan, Mount of Temptation, Al Aqsa Mosque, Holy Sepulchre Church and a myriad of sacred places. Following the footsteps of Jesus Christ and reflecting upon his life, journey, and sacrifice. Deeply humbling and impactful – giving so much meaning and motivation for what we do and how we live.