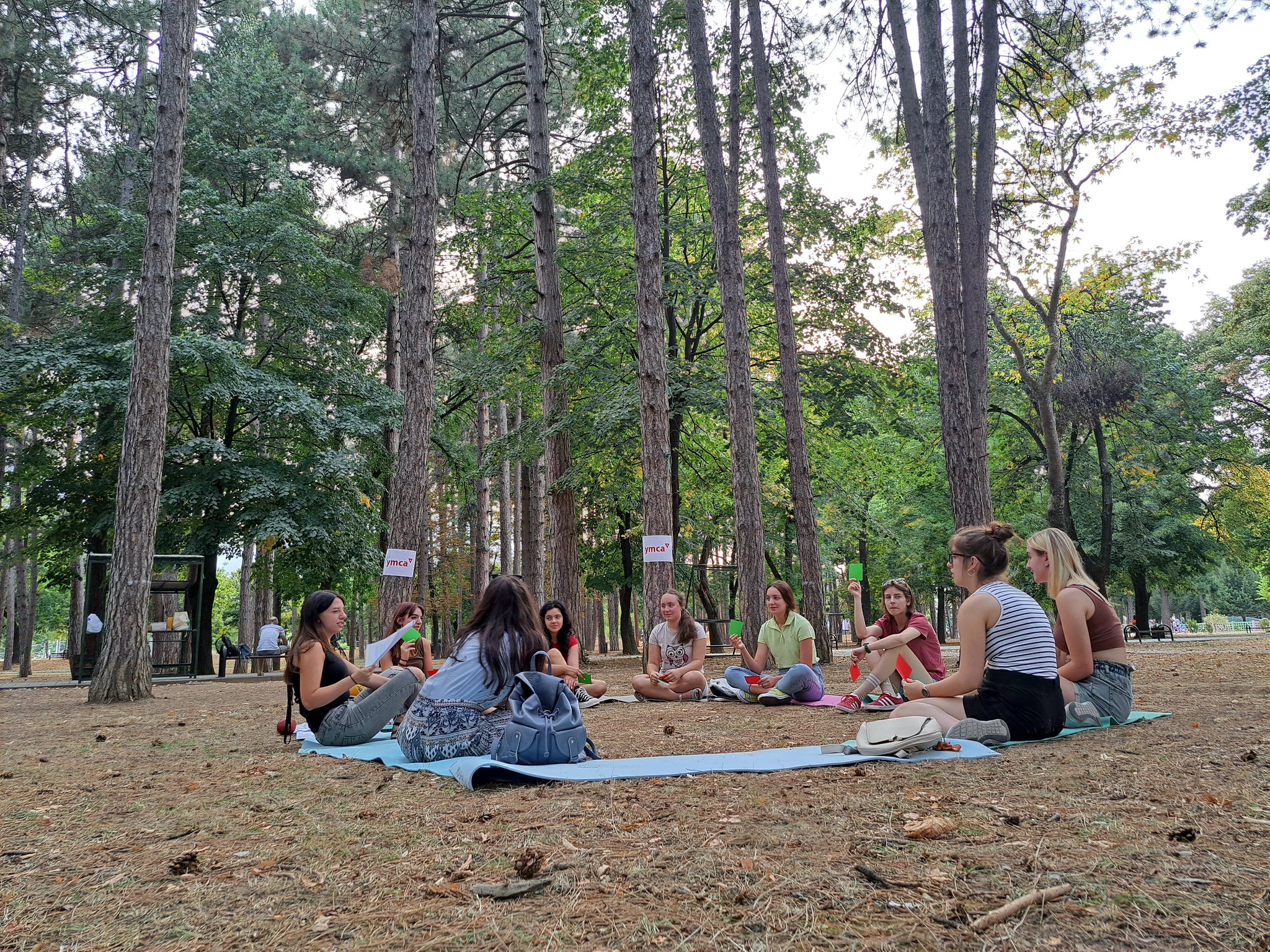 Mia
We learned new things about the environment and undoubtedly became more motivated to preserve it, at least on a local level. I am sure that I will attend this type of event again. I find the topic vast and there is quite a lot to discuss, and the fact that I can do the same with people with a similar mindset to mine appeals to me even more.
Anna
The word itself Eco(logy) attracts me a lot and I think that we are not responsible enough for our environment. I wish for that to change and I am aware that the starting point for that is always myself. We should not tell others what to do, but let them see what we are doing and thus be motivated.
Simona
Eco camp directly involved us in the organization of our open day where various games were played and lots of useful information was learned about bicycles and cyclists, as well as protecting our environment by using bicycles. For several days we learned through games, and on the last day we passed it on to the children as well as to the adults who visited us in the city park. The game turned into a beautiful view of the event "Bitola on a Wheel" with which we made a big circle around our city with bicycles accompanied by all the fans of the "wheel".
Sarah
I learned many things, first, the Sustainable Development Goals, which I honestly had not paid much attention to. I would single out the joint educational games as the most fun and would apply them further in a professional or private relationship.
Angela
I was most impressed by the last day where we successfully organized an event for children accompanied by interesting games related to ecology, nature conservation, and cycling. All this, in addition to fun and smiles on the children's faces, provided them with the opportunity to learn interesting facts related to ecology. Finally, I can safely say that I learned a lot and this camp encouraged me to think more deeply about the preservation of our planet.
Read below to learn more about this project