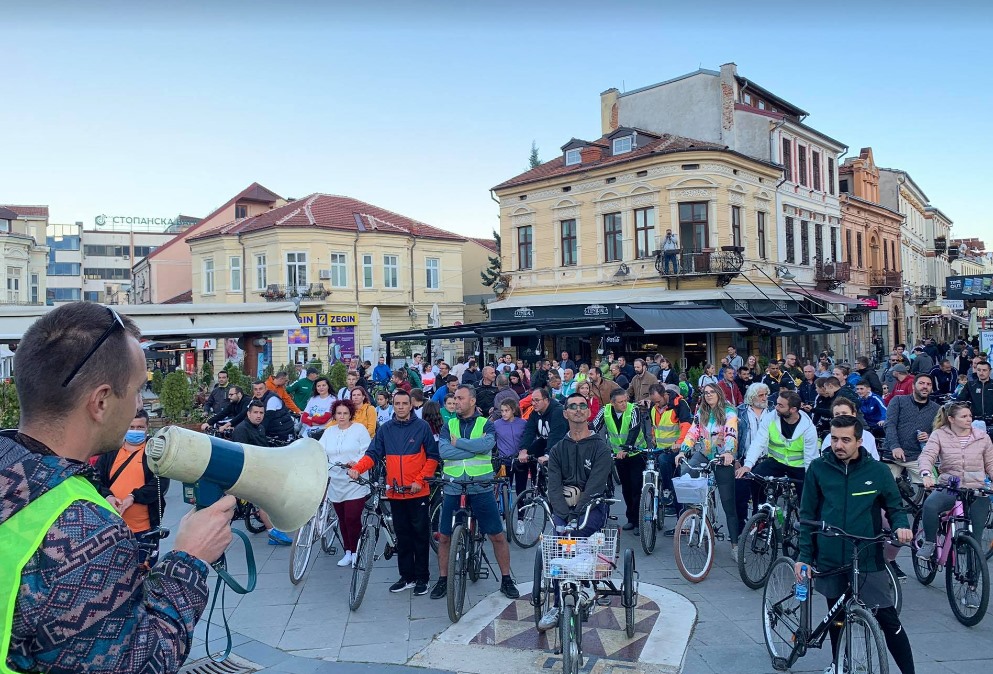 Within the framework of the community mobilizers program, YMCA with the project "Bitola – Cycling City" is monitoring the fulfilment of the given pre-election promise for the realization of bicycle infrastructure in Bitola.
The monitoring of the election promises of the political parties and the mobilization of the community to demand accountability and fulfil the promises is part of the project to support electoral reforms. The YMCA is involved in this project with activities that include observing the election promise for the construction of bicycle paths and infrastructure in Bitola. Within the framework of the activities, research of official announcements and documents, meetings with several stakeholders, survey research and an info session is foreseen.
This initiative will monitor the election promise for the reconstruction and construction of new pedestrian and bicycle paths. Pedestrian and bicycle paths are extremely important for a municipality such as Bitola. There are a large number of people who want to recreate or walk around the city every day, but a large number of them also use bicycles or walk to reach a certain destination (work, school, etc.). By enabling special pedestrian and bicycle zones throughout the city, Bitola residents will gain many health and environmental benefits. The obtained results of the monitoring will be shared with the public through: posts on social networks, press releases and info sessions.
These activities are carried out in collaboration with Strategic Management Systems (SMS) and aim to increase community engagement on issues relevant to them. "Supporting Electoral Reforms" is a project of the Swiss Agency for Development and Cooperation (SDC), implemented by the International Foundation for Electoral Systems (IFES).
The list of all innovative initiatives within this project for 2022 and 2023 can be found here.