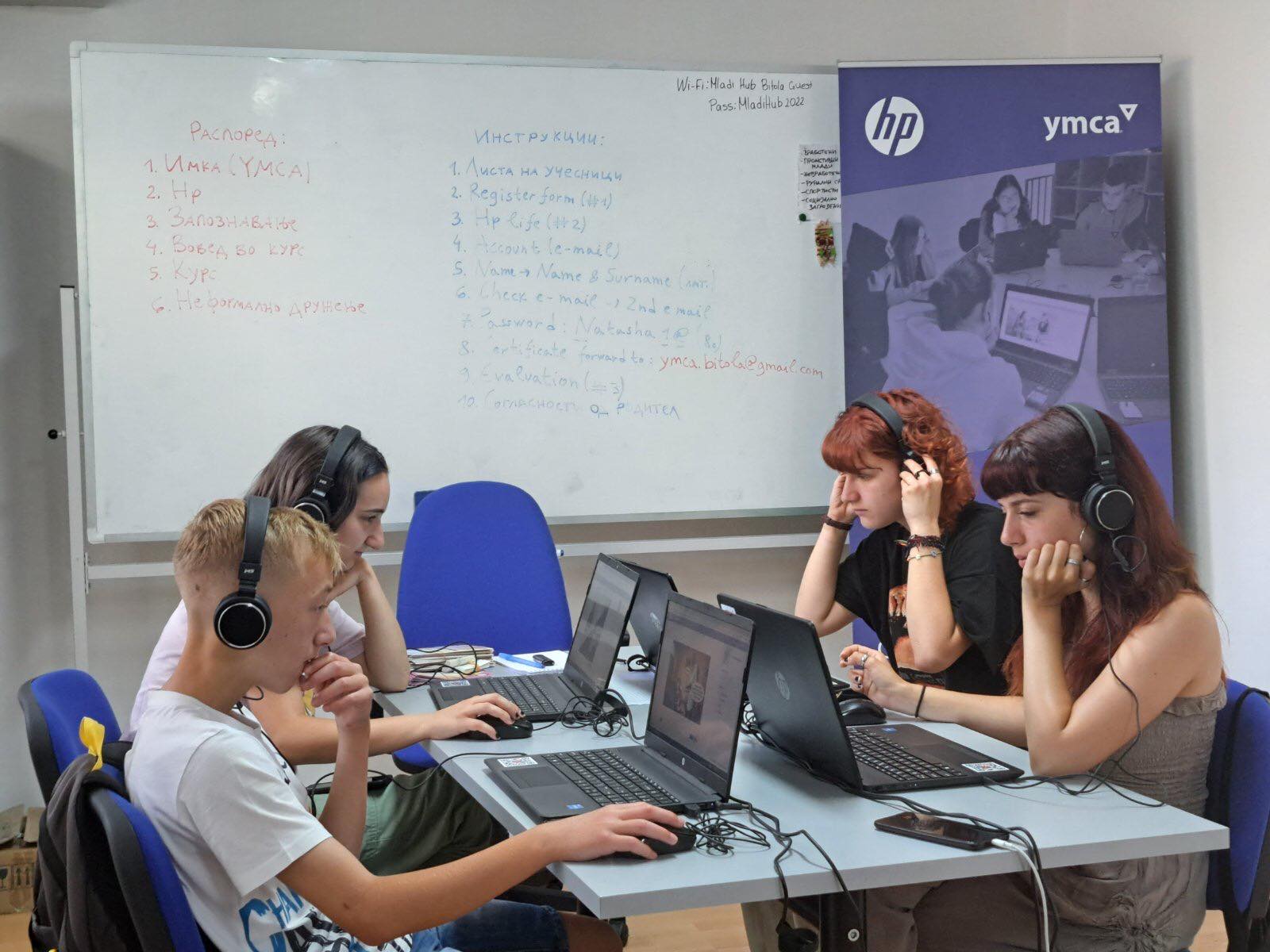 After 4 months of delivering activities related to YMCA's digital education courses in collaboration with HP, we would like to share with you some of the findings from the evaluations completed by the participants. We are happy with the feedback we receive from the participants who describe the courses as easy to follow, interesting, interactive, they would recommend them to their friends and almost all of them want to come again on a new topic.
On 22.03.2023 we started with the first term for courses and so far we have 55 terms with a total of 330 participants (of which 50% are female and 50% are male), completed about 20 different courses from the categories of marketing, communications, finance and startup /innovations.
Digital literacy, a skill that is now as important as reading and writing, is the ability of citizens to use computers effectively in their workplaces and in their daily lives. The ability to use devices for games and entertainment does not define digital literacy among young people. Digital literacy is much more than embracing new technologies, using social media, or creating and tracking photo and video content. It is the ability to use digital technologies to create, select and connect information from multiple sources, in multiple formats, and use them to improve effectiveness in any area – learning, work, etc.
In addition, are the answers of the participants about the difficulty of the course and their future involvement in it.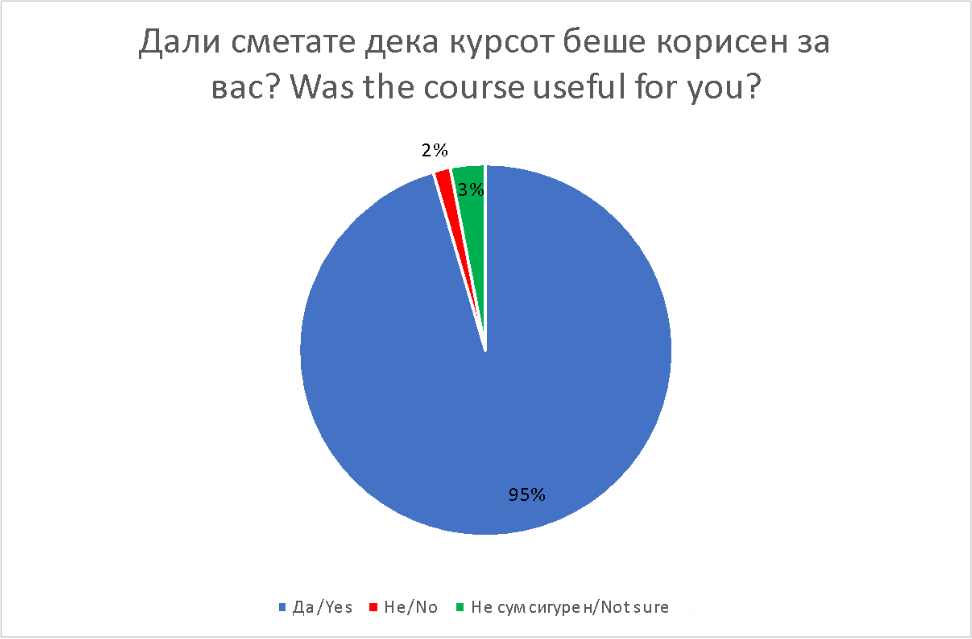 In addition, we share some of the most frequent comments that were repeatedly shared regarding what they liked about the courses:
About the HP Life courses:

The subject of the course and the opportunity to learn new knowledge and skills.
Practical knowledge that can be used in everyday life.
The class was easy and understandable and the topic was relevant.
The course was easy to understand and educational.
The course was effective – I learned a lot of useful information in a short time.
I learned new things that I didn't know before.
Easily acquired skills.
I liked that there were free courses on the things that interested me.

About the approach/methodology we used:

Informal meetings and socializing with other participants while learning new things.
The way the course topics were presented to us was interesting.
Communication and interaction between participants.
The professional approach of the lecturer, the way of presentation with examples, and the communication during the course.
The approach of the staff and the course was quite easy and not boring.
How the course was presented, and how easy it is to understand and give you confidence that if someone can achieve their goal then so can I.

About the logistics and overall settings:

How they welcomed us and everyone was kind.
Very positive and relaxed atmosphere and energy to work.
The equipment we worked on, the place and the room where the course took place.
Read below to learn more about this project, see the logistics details and the registration form.